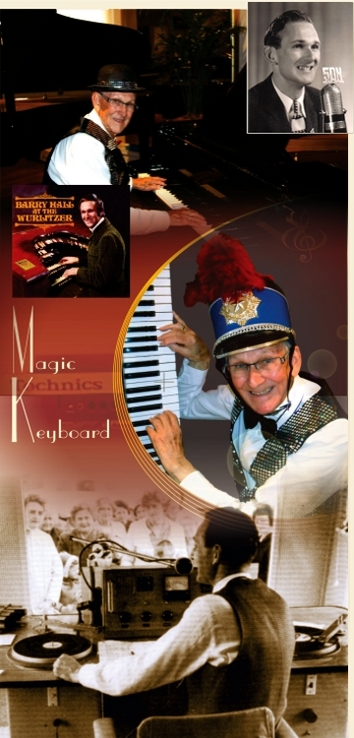 Barry Hall welcomes you
Current time in Adelaide

You just feel good when you listen to Barry
Barry Hall is one of South Australia's best-loved entertainers.
After a distinguished career in radio and television, Barry still delights thousands as a musical showman on the keyboard and piano.
From rousing show tunes to energetic waltzes, sweet ballads and contemporary classics, Barry's music conjures a joyful combination of nostalgia and toe tapping fun. Barry's rousing performances can be enjoyed live at various Adelaide venues, and are now available on CD for everyone to love.
"He plays everything, mostly the golden oldies everyone knows ... he's really a born natural on the piano," Jann Springett, SA media personality.
"You could probably say I've been stalking him for 20 years," Barry Morgan, musician and comedian.
-oOo-
No matter where you are be entertained by Barry on his program "Anything Goes" every Monday between 12 noon and 2 PM (Adelaide time)
Click on the Hills Radio Logo where you are certain to enjoy Barry's wonderful choice of golden oldies. The odd bit of humor here and there adds a nice touch too. As the program title suggests, Anything Goes!